ENGLISH BELOW
Goldleaf Mantra armbanden
Deze Goldleaf armbanden van Girl named Sue zijn gevuld met bladgoud ( koper of zilver) en vervolgens gesloten met een mantra. Ze worden oorspronkelijk gedragen door Oosterse monniken en symboliseren liefde en verbondenheid. Dat is ook de reden waarom deze armbanden vaak als vriendschapsarmbanden cadeau worden gedaan.
We zijn allemaal met elkaar verbonden, maar lijken ons dat vaak niet eens meer te beseffen. De symboliek van de Goldleaf armbanden brengt deze waarde weer tot leven. Door ze zelf te dragen en aan anderen te schenken geven we uiting aan de liefde en verbondenheid met elkaar.
                               *Girl named Sue is ook te volgen via Facebook & Instagram.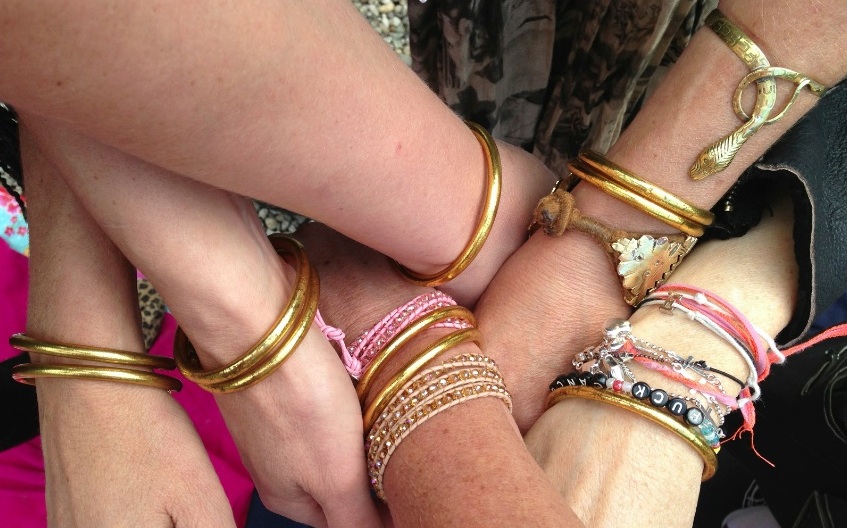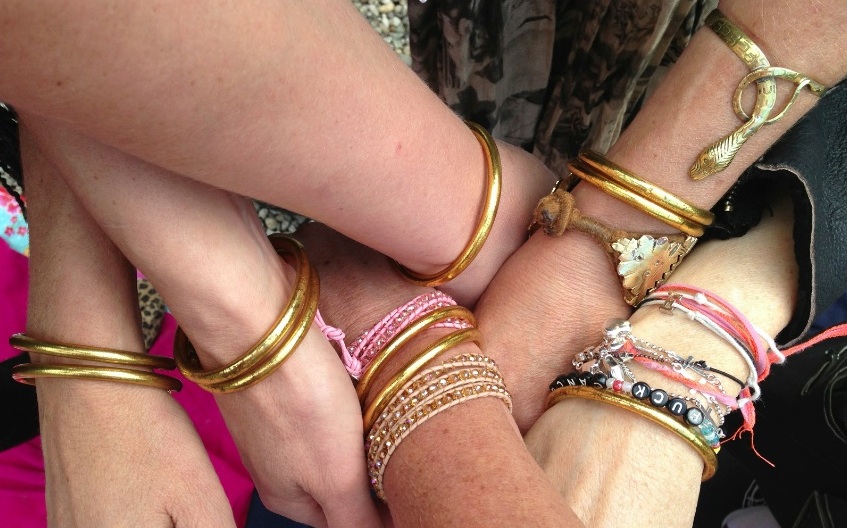 De missie :  'Love & Unity'! 
Al geruime tijd is het de missie van Girl named Sue om zoveel mogelijk mensen met elkaar te verbinden door middel van de Gold leaf armbanden. Een groeiend aantal mensen draagt ze al en het worden er nu snel meer. We krijgen regelmatig de reacties te horen van mensen die ze cadeau hebben gedaan of cadeau hebben gekregen en die zijn zonder uitzondering ontzettend positief. De verbindende factor is nadrukkelijk aanwezig, het leuke eraan is dat iedereen die ze draagt ze bij de ander herkend en mensen daardoor vaak onderling ook weer contact met elkaar maken, dan is de cirkel dus rond!  
Wil je hier ook deel van uitmaken, door ze aan jezelf en/of iemand anders die je lief hebt te schenken, kijk dan voor meer informatie en verkoopprijzen in de shop.
Je kunt "Girl named Sue" via facebook volgen om op de hoogte te blijven van alle nieuws & acties.
ENGLISH
Goldleaf Mantra bracelets
These mantra bracelets from Girl named Sue are filled with gold leaf ( or copper leaf or silver leaf) and closed with a mantra and blessed in the temple by Asian monks.
They symbolize love and unity, purity and youth, that's why they are often given as a present to friends and loved ones. 
We are all connected to each other but often it seems that we have forgotten about it. The symbolic value of these bracelets brings these old values back in memory. By wearing them yourself and giving them as a gift to others we share the feeling of unity.
Our mission :  'Love & Unity'!
Since 2012 Girl named Sue has a mission to connect as many people as possible by the gold,copper or silver mantra bracelets. An increasing amount of people are wearing them already and the amount of people is increasing fast. Many people share with us their story about why and by whom they received or given them as a present to others and these are all without any exception very special and positve stories. The connecting factor is all around, and the fun thing about it is also that people who now wear them all recognize it when someone else is wearing the bracelet and they also connect with each other, to us this also completes the wonderful circle of love and unity!
Would you like to become part of this by giving them as a present to yourself or someone else, look for more price details and information in the shop.
You can also follow "Girl named Sue" on Facebook & Instagram.